One of the first things you'll notice when you travel around Cambodia is the beautiful mix of past and present. The town of Siem Reap has been built up for tourists but when you escape to the temples from centuries ago you're transported to a different time. Soak up the spirituality that oozes from these iconic landmarks and when you feel temple burnout start to come on you've got excellent nightlife and beaches to explore as well. You'll be humbled and shocked learning about the recent genocide but it's crucial that the world remembers and learns. Cambodia is still rebuilding from the devastating effects but you will notice that, despite it all, they've always got a smile on their face. 
Mockaroon on Unsplash
Best time to travel Cambodia 
Dry Season: November – April have the least amount of rainfall which makes sightseeing more convenient. November – January also coincide with the coolest temperatures the country sees making it the most comfortable time to visit before the heat and humidity arrive. This also means higher prices and large crowds. Beaches are perfect around this time as well with calm warm water and clear blue skies. From February to April it becomes very hot and dry bringing dust and extremely hot and humid temps. 
Rainy Season: May – October bring the wettest months. With that can come flooding which slows down travel times. On the other hand, the country is extremely green and beautiful and the crowds are significantly smaller. You might also catch Angkor Wat in a lightning storm and the photos can be stunning with all the reflections. 
Festivals and holidays:
Buddhist New Year (Songkran in Thailand) takes place over a three day span min April and is the most celebrated holiday where cities are deserted as everyone travels home to be with family. 
Cambodian Water Festival in November lasts three days and is celebrated with boat races and concerts in the capital of Phnom Penh 
United Nations on Unsplash
Covid-19 Updates
As of March 28, 2020 e-visa and visa on arrival have been suspended 
May 2020 most travel bans were lifted 
June 10, 2020 announcement that travelers are required to pay a deposit of $3,000 USD upon arrival to cover costs of testing and potential treatment (see more info for links to fee schedules)
Mandatory testing upon arrival with a 14 day quarantine for those who tested positive (along with anyone traveling with you) in a location determined by authorities and 14 day self isolation if you test negative (with another test on day 13) in your accommodation of choice
Must show proof of insurance with min coverage of $50,000
Jason Leung on Unsplash
Money
Official currency: ៛ Cambodian riel
Budget: A great budget destination it's possible to get by on $10-$15 USD per day. Certain activities and drinks can sway the budget a bit but overall it's a very cheap place to travel on any budget. 
Credit cards:  Accepted in most tourist areas, many times with a service fee of 2-4%. If it's a small amount of money or a mom and pop place it's better for their business to pay cash if you can. Tuk tuks will only accept cash usually – sometimes they will claim (at the end of the trip) they don't have cash for the giant bill so it's helpful to have smaller bills (but definitely tip them as well)
Where to go 
Suggested itineraries for traveling Cambodia as a jumping off point. For detailed information on places to visit scroll down to "A Closer Look" 
Visas
Only passport holders from Brunei, Indonesia, Laos Malaysia, Philippines, Seychelles, Singapore, Thailand and Vietnam can enter visa free for a period of time. 
Visa on arrival and eVisas are available for all others
**Always check with your government for the most up to date information on visa requirements.**
Sara Bakhshi Unsplash
Vaccines
None required but some suggested
**Recommendations are given assuming you are up to date on routine vaccinations. Always check with your government for the most accurate and up to date information on required vaccinations for COUNTRY travel specific to your country**
Anika Mikkelson on Unsplash
Safety 
Exercise Normal Precautions
**Always check with your government for the most accurate and up to date information on safety**
Tai's Captures on Unsplash
Responsible Tourism
Know before you go so you can be the most respectful and responsible visitor possible
Things to keep in mind when traveling Cambodia:
The town of Siem Reap has grown to accommodate tourists from all over the world which has put a strain on water supply. Make sure you are choosing accommodations that have water saving policies and that you yourself are not being wasteful.
Because of the recent genocide there is an entire generation missing of educated people which affects all aspects of life. Support businesses involved in social initiatives (many restaurants do this) and don't be stingy. These people are trying to rebuild their lives. 
Stay away from volunteering in orphanages unless you are qualified. If you'd like to know more about why further info is available below. There is also more information on the sex trafficking of children which is a huge problem as well. The more informed  you are the more you can help.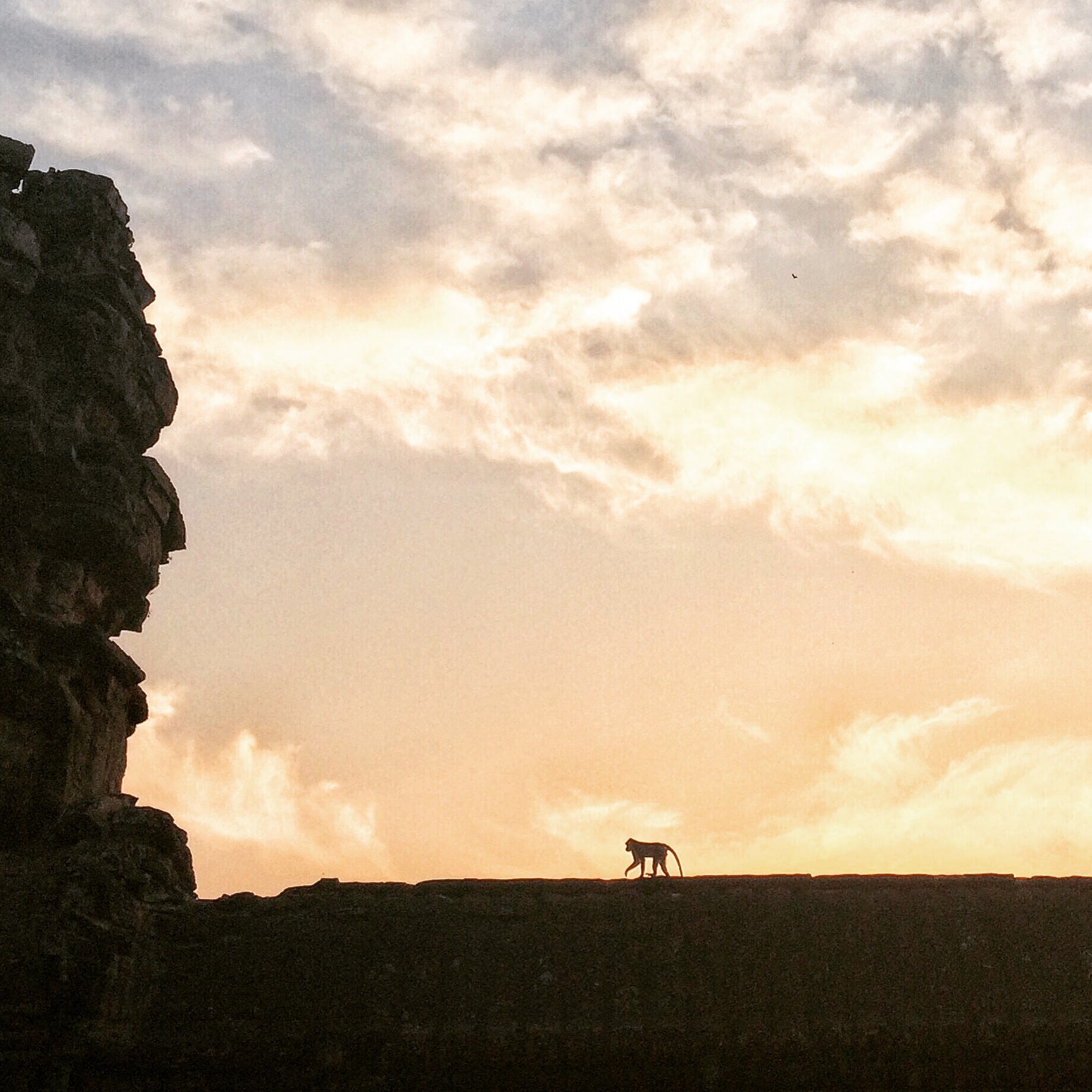 Basic Info
Capital: Phnom Penh
Official Languages: Khmer 
Thank-you: orkun (or-kune)
Plugs: They use A (much of North and South America) , C (Europe) and G (UK) so bring an adapter because it just depends which one you get.