I pretty much went to Albania because it was there. I'm all the way down here, so, why not? To my delight it ended up being on of the highlights of the Balkans. Albania was never part of Yugoslavia but, like everyone else,  it has its own extremely interesting history.  Learn and see first hand the journey this country has taken since the fall of communism in 1997.  Visit Ottoman relics, admire breathtaking mountain views and soak in Europe's most overlooked riviera. The language is pretty tricky for an English speaker's ear but the food is delicious and the people friendly and curious. Albania is, to me, an unassuming jewel waiting to be discovered.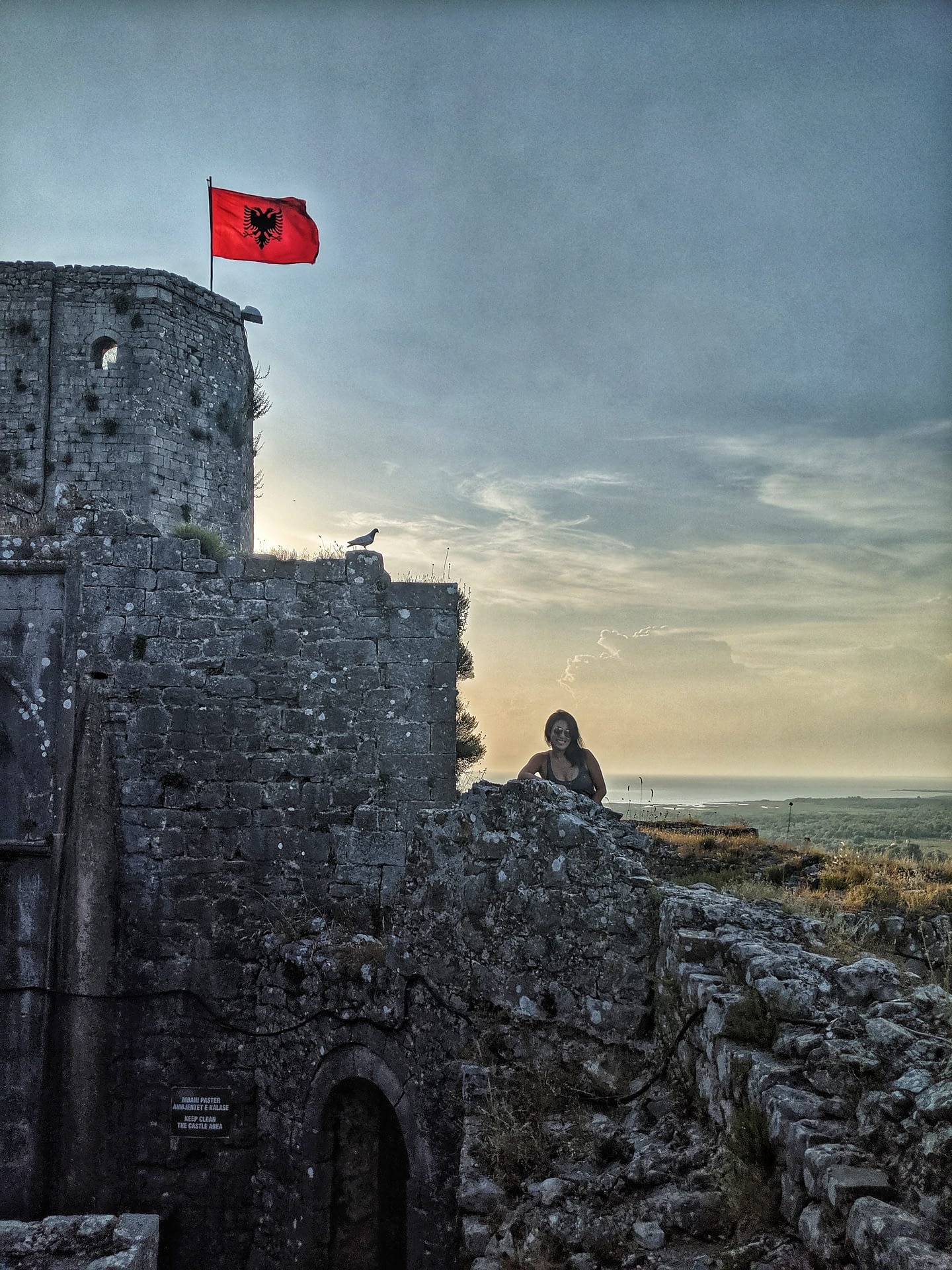 Photo by Mockaroon on Unsplash
When to go 
As always, the best time to travel Albania will depend on what you want to do. 
As with many European countries, the best time to visit is the shoulder seasons in spring (April – June) and fall (September – October). July and August are high season with high temps and larger crowds. 
The winter season is the least crowded and the cheapest making it a nice time to visit cities if you don't mind the cold. The Alps are closed for visitors (mostly because roads are snowed in) and the Riviera will be too cold to enjoy. 
United Nations on Unsplash
Covid-19 Updates
Albania opened up borders for tourism to all countries without restrictions back in July (land border with Montenegro remains closed, however). Distanacing protocols should be followed and temperatures will be taken upon arrival with the exception of those arriving from EU countries that required it upon departure. There is no mandatory testing or quarantine upon arrival for non symptomatic persons.  
Jason Leung on Unsplash
Money
Official currency: L Albanian lek
Budget: In my experience Albania was the cheapest of the surrounding countries.  Expect to pay $5 – $10 for a nice dinner out but you if you're buying burek and bakery items for breakfast and lunch you'll spend about $1 per meal. Hostels are usually less than $10  but all accomodation (Airbnb and decent hotels) will be less than $50 per night. 
Credit cards:  Not widely used. You can use it at grocery stores, hotels and large restaurants but you will definitely want to carry cash for anything  else.
Calvin Hanson on Unsplash
Where to go 
Suggested itineraries for traveling Albania
ConvertKit on Unsplash
Visas
86 nations can enter visa free 
US Citizens can stay up to 1 year visa free  
**Always check with your government for the most up to date information on visa requirements.**
Sara Bakhshi Unsplash
Vaccines
None, unless arriving from a country with yellow fever risk
**Recommendations are given assuming you are up to date on routine vaccinations. Always check with your government for the most accurate and up to date information on required vaccinations for Albania travel specific to your country**
Anika Mikkelson on Unsplash
Safety 
Exercise Normal Precautions
**Always check with your government for the most accurate and up to date information on safety**
Tai's Captures on Unsplash
Responsible Tourism
Know before you go so you can be the most respectful and responsible visitor possible
Things to keep in mind when traveling Albania: 
Litter: There is a large problem with litter in Albania. Bring reusable water bottles (always ask butt Tirana and other cities have safe tap water). It should go without saying to throw away all your garbage, but consider keeping batteries to dispose of safely later as Albania does not safely do so. 
Avoid day trips in the riviera: Stay for a night or two, if not more. Day cruises are bad for both the environment and many local businesses. They do not allow visitors to go far enough into the area to benefit local businesses.  
Basic Info
Capital: Tirana
Official Languages: Albanian
Plugs: European plugs are used with the two rounded tips.