This tiny country is often overlooked by its neighbors who are powerhouses in tourism. But don't let France and Spain distract you, Andorra is much more than just a tax free haven, it is a dream for those seeking the outdoors.  Come visit this year round destination for adrenaline pumping fun, shopping and relaxation all compacted into one small country.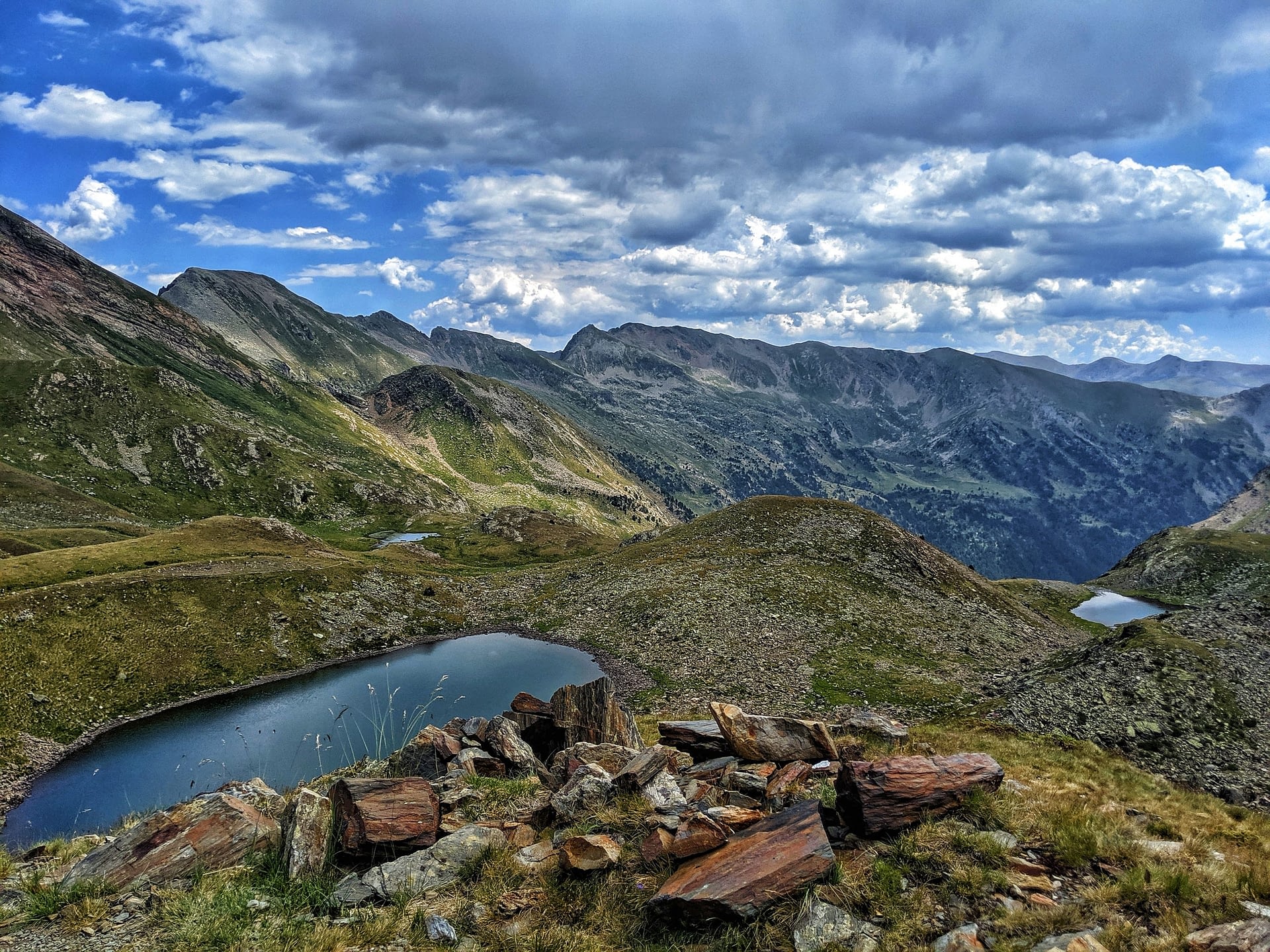 Photo by Mockaroon on Unsplash
When to go 
High season in Andorra is the winter months of December – March when ski season is full swing. (although usually open Nov – April). Per usual, crowds, prices and availability increase so make sure to book accomodation in advance. 
The summer months of June – September bring hikers and mountain bikers , but still much less so than winter. May will be have even less crowds but pleasant weather making it a great option whereas the fall months of October and November usually see higher rainfall. 
United Nations on Unsplash
Covid-19 Updates
Since the only way to enter Andorra is through France and Spain, Andorra is open for travel but subject to the entrance restrictions of France and Spain.  
Spain: As of August 6 borders open to travelers from the EU and Schengen countries with no quarantine requirement. Travelers must fill out a public health form and a temperature check is required for those arriving by air and sea.  Europe is still closed to the United States. 
France: EU and Schengen states are allowed in restriction-free. Those arriving from the UK are asked to carry out a 14 day voluntary quarantine due to reciprocity. 
Jason Leung on Unsplash
Money
Official currency: € Euro
Budget: This will largely depend on when you visit. During the spring and summer your costs will be accomodation,  food and potentially a car rental.  Both Hostels (which are very high quality) and budget to mid-range hotels start at around $30 USD / night.  Winter you can expect starting prices at $50 USD and upwards. Winter also brings about lift tickets, equipment rental etc. which makes prices significantly higher. Many also come for the tax free shopping. 
Credit cards:  Very commonly used
Calvin Hanson on Unsplash
Where to go 
Suggested itineraries for traveling Andorra
ConvertKit on Unsplash
Visas
Not a Schengen state but only accessible via a Schengen state, therefore Schengen visa requirements apply. 62 countries can enter for 90 days within 180 visa free. 
**Always check with your government for the most up to date information on visa requirements.**
Sara Bakhshi Unsplash
Vaccines
None
**Recommendations are given assuming you are up to date on routine vaccinations. Always check with your government for the most accurate and up to date information on required vaccinations for Andorra travel specific to your country**
Anika Mikkelson on Unsplash
Safety 
Exercise Normal Precautions
**Always check with your government for the most accurate and up to date information on safety**
Tai's Captures on Unsplash
Responsible Tourism
Know before you go so you can be the most respectful and responsible visitor possible
Things to keep in mind when traveling Andorra: 
Litter and plastic use: Make sure everything you bring with you hiking you take back. It should go without saying not to litter and try to bring reusable water bottles whenever possible 
Basic Info
Capital: Andorra la Vella
Official Languages: Catalan
Plugs: European plugs are used with the two rounded tips.