The newest country in Europe and second newest in the world, Kosovo is full of proud people eager to share their past and shape their future.  They've been through a lot in recent years and have had many different influences forming a unique mix of cultures.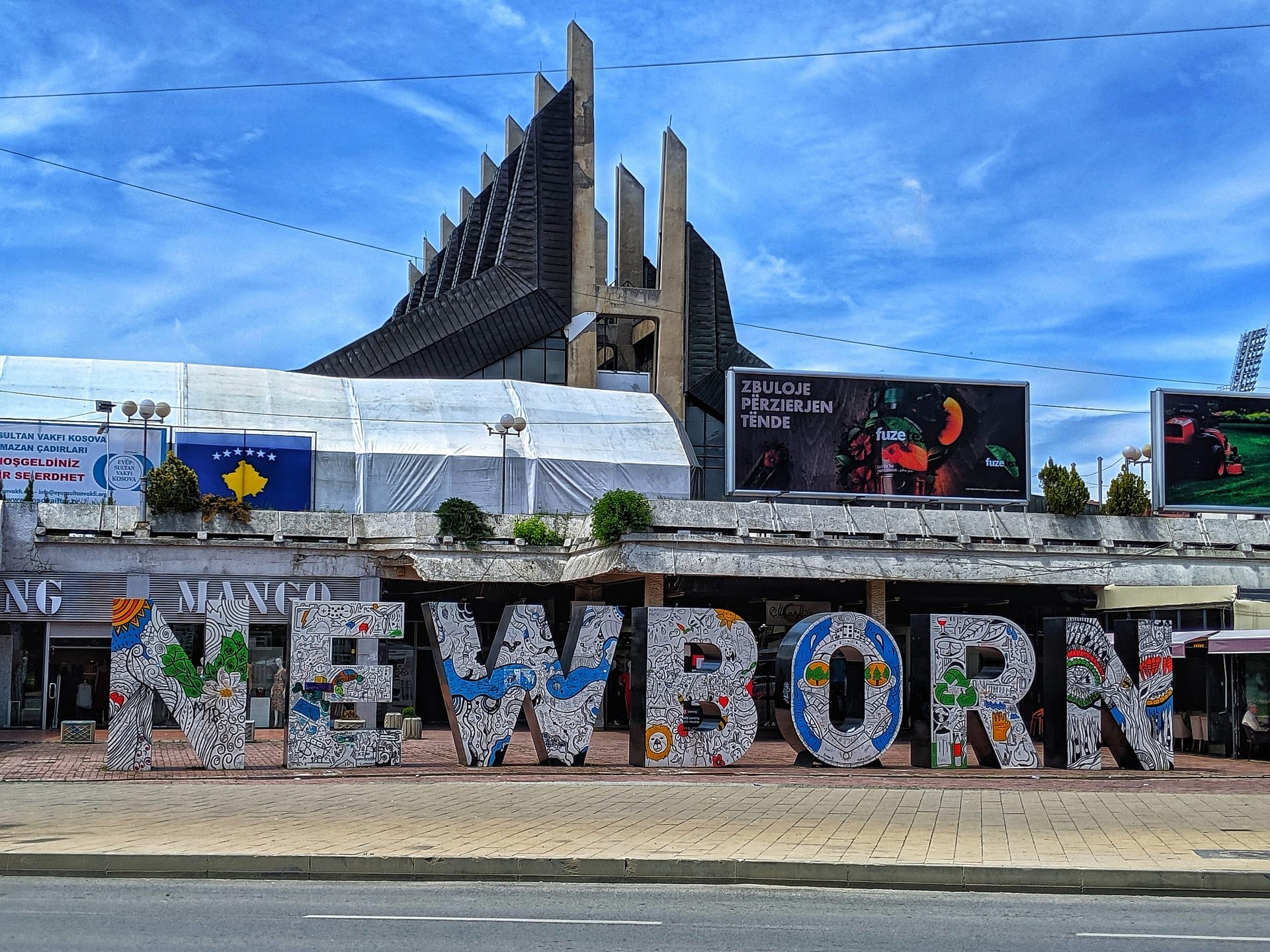 Photo by Mockaroon on Unsplash
When to go 
Warmest time: May – September (July and August being the hottest) makes this time ideal for hiking. September and October have warm daytime temps but they drop significantly at night so bring layers. 
Late April – early June is the most picturesque with spring blooming and some stray snow capped mountains from the winter. July and August will have some spikes in prices. 
United Nations on Unsplash
Covid-19 Updates
Open to all travelers with no required testing or quarantine. 
Jason Leung on Unsplash
Money
Official currency: € Euro
Budget: €10 – €15 for hostel dorms  but food, transport and activities are very cheap.  Backpackers should expect to spend around €20 – €30 per day. Mid range budget closer to €50 – €60 per day with hotels and apartments go for €25 – €40.
Credit cards: Fairly common, but you should have cash for small businesses and purchases.  
Calvin Hanson on Unsplash
Where to go 
Suggested itineraries for traveling Kosovo
ConvertKit on Unsplash
Visas
Not required for 90 days within 180 for most of the Americas, Europe, Aus and NZ 
**Always check with your government for the most up to date information on visa requirements.**
Sara Bakhshi Unsplash
Vaccines
None
**Recommendations are given assuming you are up to date on routine vaccinations. Always check with your government for the most accurate and up to date information on required vaccinations for Kosovo travel specific to your country**
Anika Mikkelson on Unsplash
Safety 
Exercise Normal Precautions
**Always check with your government for the most accurate and up to date information on safety**
Basic Info
Capital: Pristina
Official Languages: Albanian
Plugs: European plugs with the rounded tips