Get ready for some of the most fabulous views you will stumble across. The mountains meet the sea and it is nothing short of spectacular. A great place to come and relax while you enjoy incredible views. There is some good hiking to be done as well.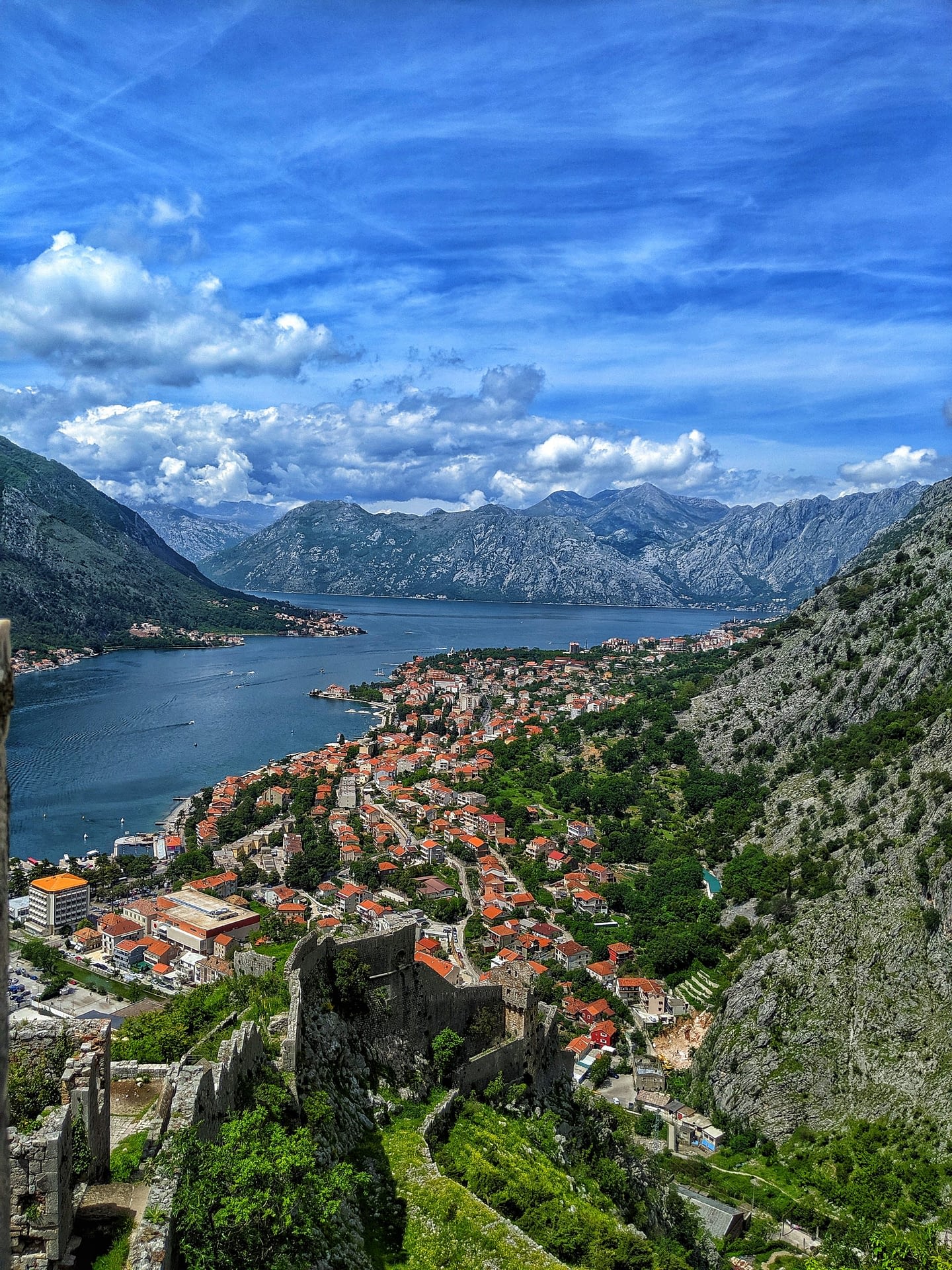 Photo by Mockaroon on Unsplash
When to go 
The best time to travel Montenegro is considered June – September in terms of climate. October will start getting rainier and from November – March it will be cold and wet.  April will start to get warmer and May marks the start of tourist season.  July and August will be the busiest so book ahead of time if you can. 
United Nations on Unsplash
Covid-19 Updates
Open for citizens of countries with a low number of cases. Full list can be found in link below. Other countries (also listed in the link) will be required to present a negative test taken within the last 72 hours. 
Jason Leung on Unsplash
Money
Official currency: € Euro
Budget: Budget travelers can expect to pay around €30 per day and mid range travelers around €60 (depending on whether or not you're splitting the cost of accomodation). Dorms go for €8 – €16 and 3 star hotels start out at €45. Steer clear of very touristy place and try to eat from locally owned restaurants. 
Credit cards: Available at many hotels, larger restaurants and tourist spots but smaller towns and locally owned shops it is better to pay with cash  
Calvin Hanson on Unsplash
Where to go 
Suggested itineraries for traveling Montenegro
ConvertKit on Unsplash
Visas
NOT a Schengen state. 97 countries may enter visa free
**Always check with your government for the most up to date information on visa requirements.**
Sara Bakhshi Unsplash
Vaccines
None
**Recommendations are given assuming you are up to date on routine vaccinations. Always check with your government for the most accurate and up to date information on required vaccinations for Montenegro travel specific to your country**
Anika Mikkelson on Unsplash
Safety 
Exercise Normal Precautions
**Always check with your government for the most accurate and up to date information on safety**
Tai's Captures on Unsplash
Responsible Tourism
Know before you go so you can be the most respectful and responsible visitor possible
Things to keep in mind when traveling Montenegro:
Spend locally! The cruise ships are taking over and tourists are pouring in and pushing local establishments out.  
Basic Info
Capital: Podgorica
Official Languages: Montenegrin
Plugs: European plugs with the rounded tips