Poland has been through a lot, but it has made it what it is today. Coming face to face with some of the world's most brutal history is sobering, to say the least, but the country is so much more that. Enjoy the beautiful cities, the friendly people, the melt in your mouth savory deliciousness that is Polish food and a lot of drinks as you get to know what Poland is all about. 
Mihaela Holhos on unsplash
Photo by Mockaroon on Unsplash
When to go 
Like other European countries, the best time to visit is in the shoulder seasons of spring and fall. Spring has a few extra showers but bright and green for those going hiking. Fall is perfect for seeing the entire country as it has warm days and beautiful fall colors and less rain than spring. Summers are nice and warm but high season for local and international travelers. Winter is cold and bleak in some parts but there is nice skiing and enjoyable holiday activities .  
United Nations on Unsplash
Covid-19 Updates
EU, EFTA, EOG and a select few others can enter Poland. Flights from high infection rate countries (including from within the EU) are banned.   
Jason Leung on Unsplash
Money
Official currency: zł Polish zloty
Budget: A budget friendly country! Backpackers can expect to spend around €25 per day while mid range prices are around €60 per day. 
Credit cards: Common 
Calvin Hanson on Unsplash
Where to go 
Suggested itineraries for traveling Poland
ConvertKit on Unsplash
Visas
Schengen state. 62 countries can enter for 90 days within 180 visa free. 
**Always check with your government for the most up to date information on visa requirements.**
Sara Bakhshi Unsplash
Vaccines
None
**Recommendations are given assuming you are up to date on routine vaccinations. Always check with your government for the most accurate and up to date information on required vaccinations for Poland travel specific to your country**
Anika Mikkelson on Unsplash
Safety 
Exercise Normal Precautions
**Always check with your government for the most accurate and up to date information on safety**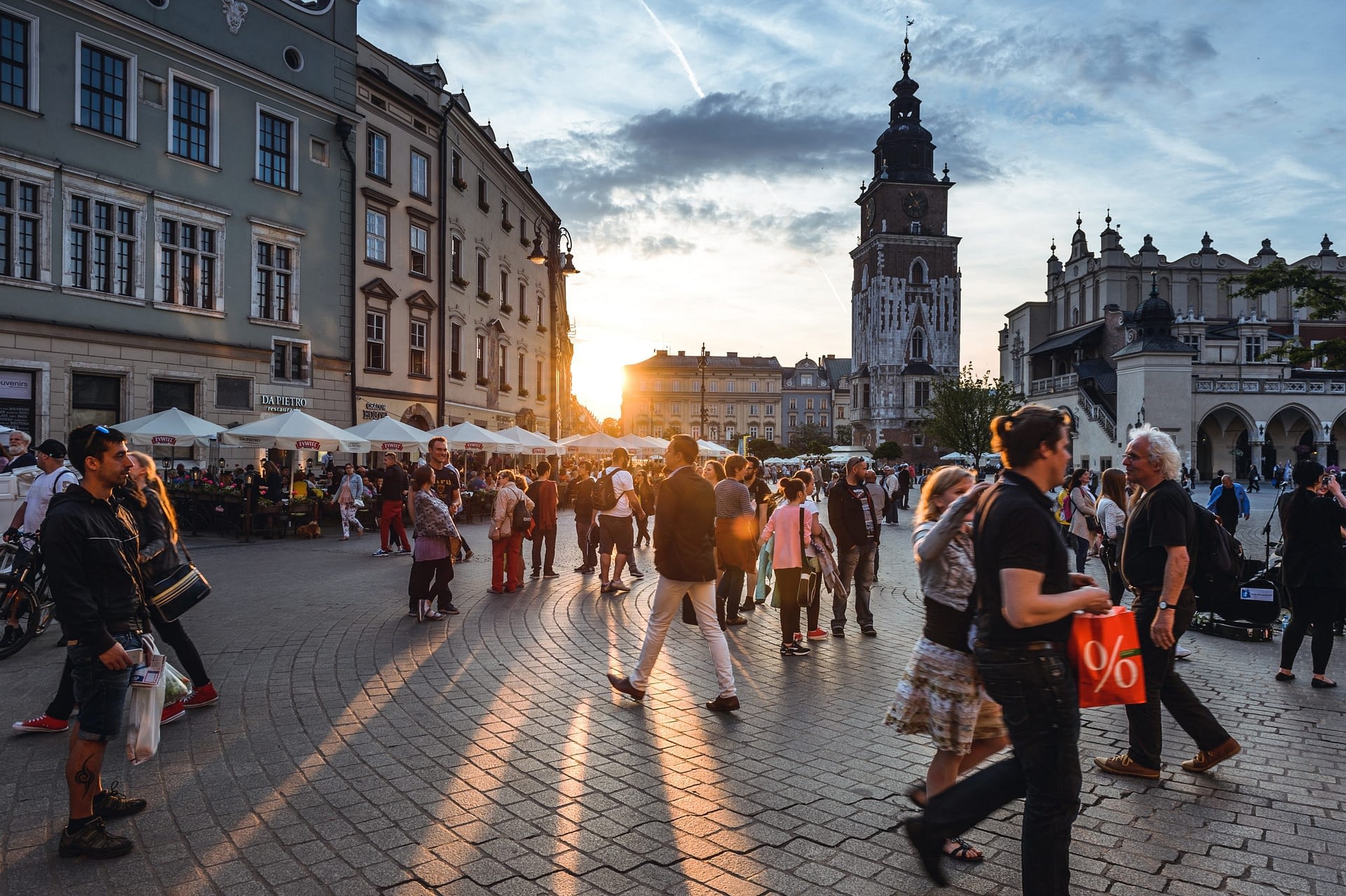 jacek-dylag on Unsplash
Basic Info
Capital: Warsaw
Official Languages: Polish
Plugs: European plugs with the rounded tips