There is something worth seeing in every nook and cranny of this country and in all seasons. Those seeking religious relics, famous literary characters, winding mountain drives, hearty food and a darn good time will find exactly what they are looking for and more. However much time you plan to spend here, it probably won't be enough.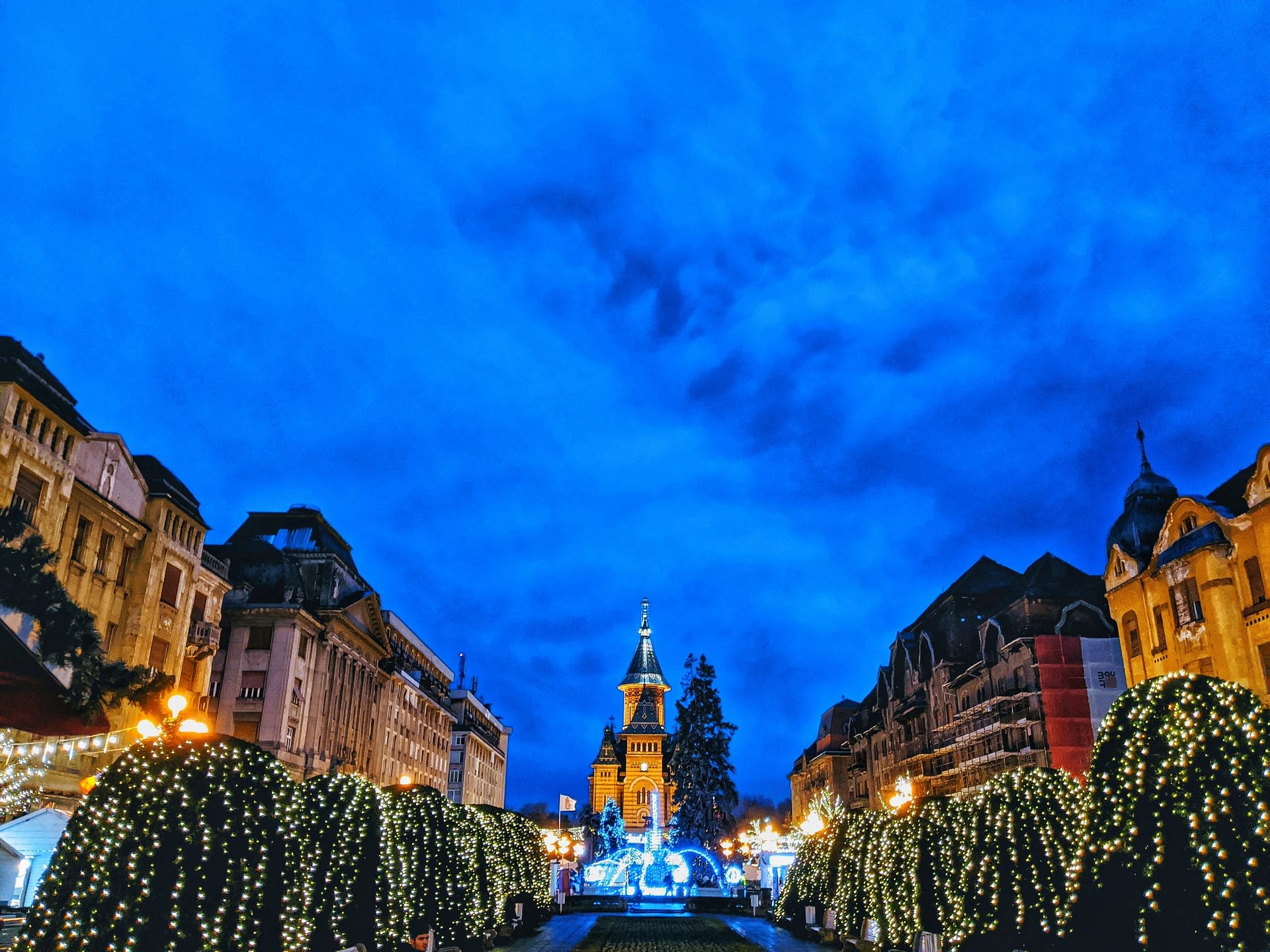 Photo by Mockaroon on Unsplash
When to go 
There are benefits to each season in Romania. 
Summer has nice warm weather making it great for outdoor activities in the mountains and exploring cities and countryside. Great for hitting the beach. It also has the highest prices and most crowds. 
Spring and fall offer the warm weather benefits without as many crowds making it ideal for visiting but fall also brings rainy season. 
Ski slopes aside, winter has the fewest tourists making it the cheapest. But closures for some activities due to weather or not enough people to participate. Also hard to find people to split costs on various activities with. The Christmas markets are outstanding . 
United Nations on Unsplash
Covid-19 Updates
December 11, 2020: Citizens and residents from the EU and a few other select nations along with those arriving from specific countries are allowed entry with the possibility of quarantine. Everyone else is not allowed to enter until January 13, 2021. 
Jason Leung on Unsplash
Money
Official currency: L Romanian leu
Budget: Backpackers can get by on €30 per day if you're not eating out every meal and mid range can expect closer to €65 per day. 
Credit cards: Common in tourist areas for hotels and large restaurants but make sure to have cash for smaller purchases. Transportation can be hit or miss so always be prepared to use cash.  
Calvin Hanson on Unsplash
Where to go 
Suggested itineraries for traveling Romania
ConvertKit on Unsplash
Visas
Not required for stays less than 90 days within 180 for Americans, Canadians, Europeans, Aus and NZ citizens. 
**Always check with your government for the most up to date information on visa requirements.**
Sara Bakhshi Unsplash
Vaccines
None
**Recommendations are given assuming you are up to date on routine vaccinations. Always check with your government for the most accurate and up to date information on required vaccinations for Romania travel specific to your country**
Anika Mikkelson on Unsplash
Safety 
Exercise Normal Precautions
**Always check with your government for the most accurate and up to date information on safety**
Tai's Captures on Unsplash
Responsible Tourism
Know before you go so you can be the most respectful and responsible visitor possible 
Basic Info
Capital: Bucharest
Official Languages: Romanian
Plugs: European plugs with the rounded tips