"Diverse, welcoming and a hell of a lot of fun – everything you never heard about Serbia is true. Best of all, this landlocked country in the heart of the Balkans is still delightfully off the tourist trail. While the feisty Serbian spirit is embodied in Belgrade's world-class nightlife and Novi Sad's epic EXIT Festival, look beyond these historic metropolises and you'll discover a crucible of cultures and unsullied outdoors ripe for exploration." – Lonely Planet
Photo by Mockaroon on Unsplash
When to go 
April – October is the most pleasant time to visit. July and August can be very hot and October usually sees a bit more rainfall but overall spring – fall has nice weather. Winters are cold. 
United Nations on Unsplash
Covid-19 Updates
No Covid tests are required to enter Serbia except from Croatia, Bulgaria, Romania and North Macedonia. No current quarantine measures in place for those on arrival except those who test positive while in Serbia.  
Jason Leung on Unsplash
Money
Official currency: din Serbian dinar
Budget: A great budget destination. Backpackers can get by on €15 per day or less. and mid ranger travelers can budget for around €30 – €40 per day.  
Credit cards: Fairly common, but carry cash for smaller local purchases.  
Calvin Hanson on Unsplash
Where to go 
Suggested itineraries for traveling Serbia
ConvertKit on Unsplash
Visas
96 countries and territories can enter visa free for varying periods of time 
**Always check with your government for the most up to date information on visa requirements.**
Sara Bakhshi Unsplash
Vaccines
None
**Recommendations are given assuming you are up to date on routine vaccinations. Always check with your government for the most accurate and up to date information on required vaccinations for Serbia travel specific to your country**
Anika Mikkelson on Unsplash
Safety 
Exercise Normal Precautions
**Always check with your government for the most accurate and up to date information on safety**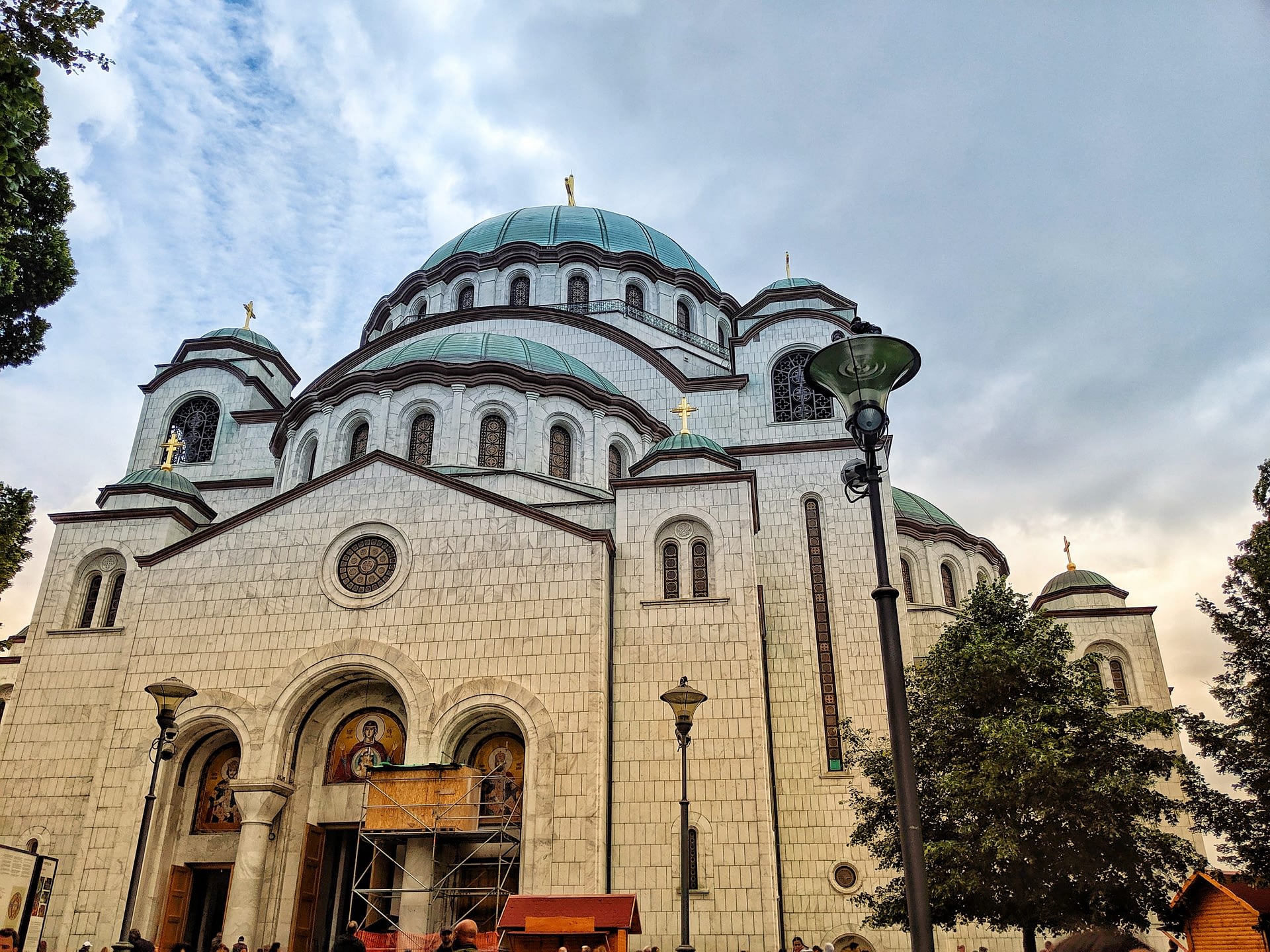 Basic Info
Capital: Belgrade
Official Languages: Serbian 
Plugs: European plugs with the rounded tips