It may be a smaller country but its reputation didn't get the memo. Switzerland is renowned around the world for many things that it does extremely well such as banking, neutrality, chocolate and watch making, the views it offers and much, much more. Its location means it has heavy influences from its neighbors making for a unique blend of cultures, language and food.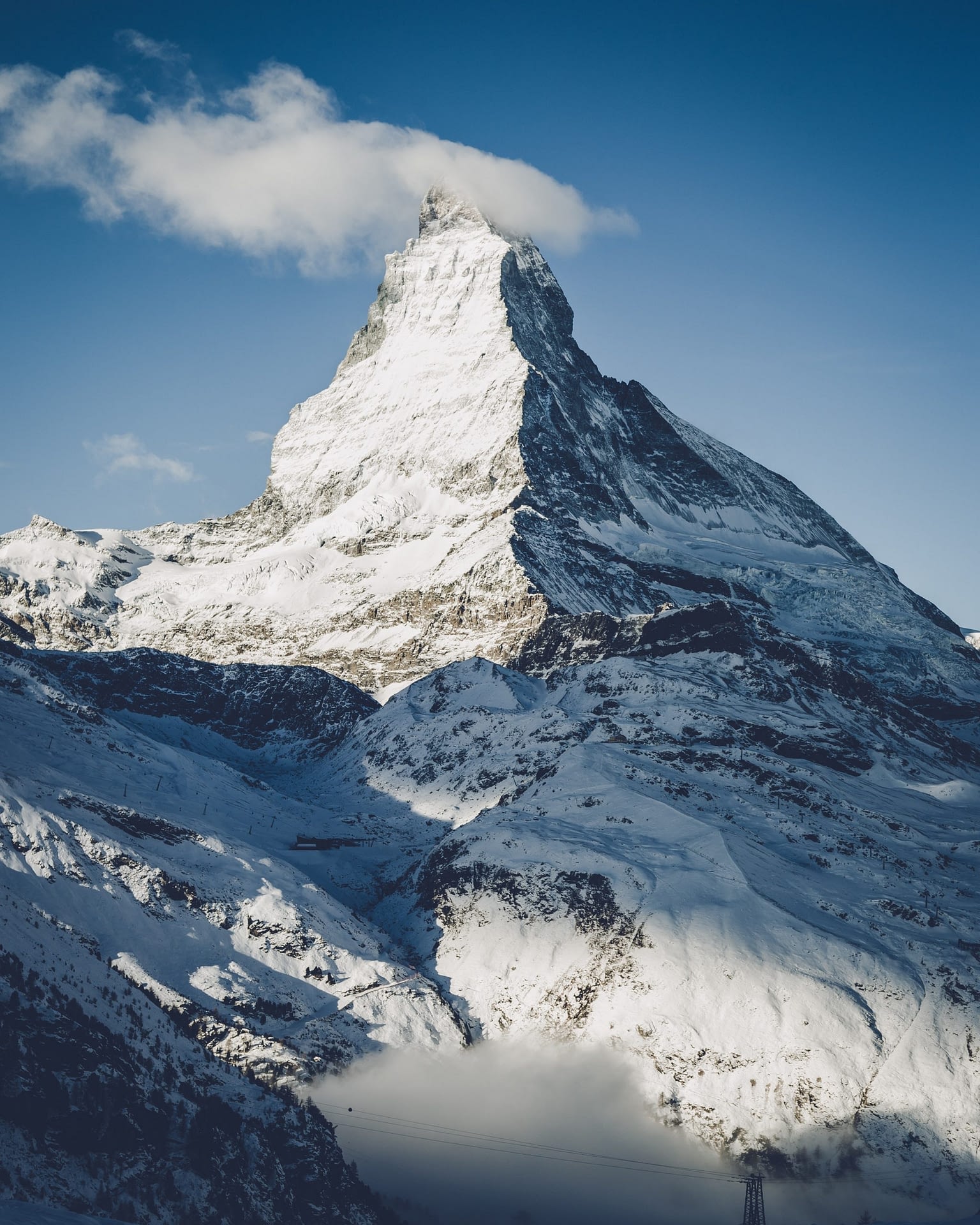 Phillip Gow on Unsplash
Photo by Mockaroon on Unsplash
When to go 
The best time will depend on what you want to do. Spring and fall are the best for outdoor activities while still avoiding crowds. July and August are crowded and expensive but also the warmest. Those looking for some fresh pow will want to come between December and March for ski and snowboarding season. 
United Nations on Unsplash
Covid-19 Updates
Ten day quarantine required for certain countries. 
Jason Leung on Unsplash
Money
Official currency: Fr Swiss Franc
Budget: Not so budget friendly but still very well worth it for a short amount of time if you're watching what you spend. Many dorms start at €30 with food, alcohol, transportation and activities also being pricey. Expect to spend €60-€75 per day. Mid range will be closer to €160-€180 per day, although that is helped out when splitting accommodation. 
Credit cards: Common 
Calvin Hanson on Unsplash
Where to go 
Suggested itineraries for traveling Switzerland
ConvertKit on Unsplash
Visas
Schengen state. 62 countries can enter for 90 days within 180 visa free. 
**Always check with your government for the most up to date information on visa requirements.**
Sara Bakhshi Unsplash
Vaccines
None
**Recommendations are given assuming you are up to date on routine vaccinations. Always check with your government for the most accurate and up to date information on required vaccinations for Switzerland travel specific to your country**
Anika Mikkelson on Unsplash
Safety 
Exercise Normal Precautions
**Always check with your government for the most accurate and up to date information on safety**
Tai's Captures on Unsplash
Responsible Tourism
Know before you go so you can be the most respectful and responsible visitor possible
Andy Reeve on Unsplash
Basic Info
Capital: No official capital, but Bern
Official Languages: German, French, Italian, Romansh
Plugs: European plugs with the rounded tips