From the driest desert on Earth down to the tip of the Earth this beautiful country has much to show you. You can ski in winter and hike in the summer; visit penguins and spot vicuñas; hit the lakes or hit the sea; drink wine or drink pisco. Whatever you choose, you can't really go wrong here.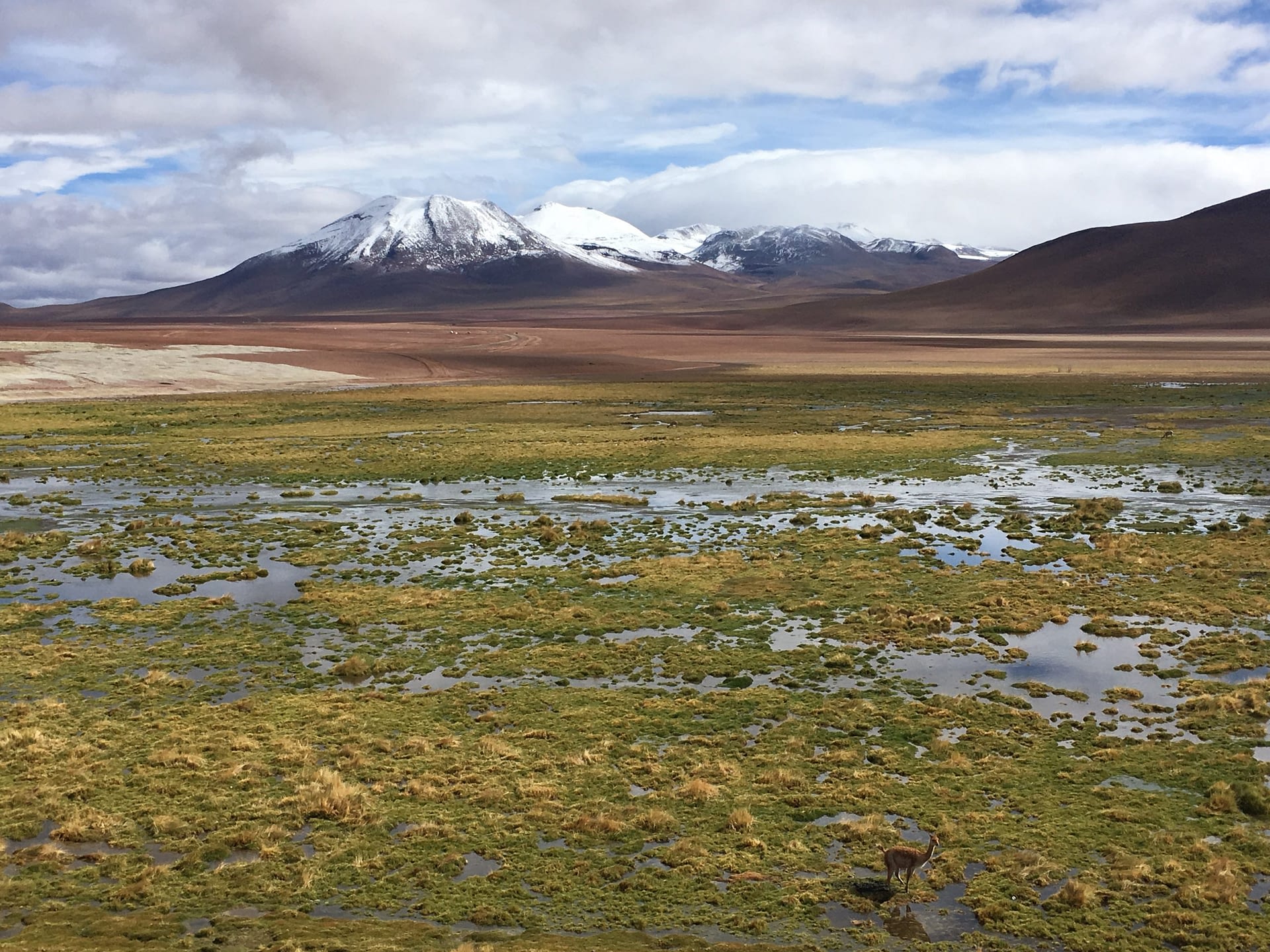 Photo by Mockaroon on Unsplash
Best time to go to Chile
As always, the best time to travel Chile will depend on what you want to do. In general high season is between the summer months of December and February but Chile can be visited at any time of the year. 
Patagonia is best in the warmest months of October – March with peak visitors and prices being in January.  You'll need to book very far in advance if you're planning on going between December and February. 
San Pedro de Atacama is a year round destination, however, the issues to be aware of are the precipitation because there is no infrastructure and roads close down causing cancellations in activities.  The highest chance for rain is in January and for snow is July.  Stargazing is at its height in the summer months (besides the days near the full moon).  
Santiago is another year round destination. Those who come to ski in the nearby mountains will love June – August (as well as down in the lake district) and wine lovers will enjoy April. 
United Nations on Unsplash
Covid-19 Updates
June 17, 2021: Borders are currently closed 
Jason Leung on Unsplash
Money
Official currency: $ Chilean peso
Budget: Expect US and Western European prices for just about everything. Patagonia refugios can get pricey. 
Credit cards:  Widely accepted in tourist areas but with a service fee of 2 – 4%. 
Photo by Artem Beliaikin on Unsplash
Where to go 
Suggested itineraries for traveling Chile
ConvertKit on Unsplash
Visas
93 countries can enter visa free, most for up to 90 days 
**Always check with your government for the most up to date information on visa requirements.**
Sara Bakhshi Unsplash
Vaccines
None
**Recommendations are given assuming you are up to date on routine vaccinations. Always check with your government for the most accurate and up to date information on required vaccinations for Chile travel specific to your country**
Anika Mikkelson on Unsplash
Safety 
Exercise Normal Precautions
**Always check with your government for the most accurate and up to date information on safety**
Tai's Captures on Unsplash
Responsible Tourism
Know before you go so you can be the most respectful and responsible visitor possible
Things to keep in mind when traveling Chile: 
As always, support local. Dine and stay local and make sure to always pay your National Park entrance fees  
Chile has a major problem with deforestation. If you're buying paper products try to buy products that are WWF certified 
Basic Info
Capital: Santiago
Official Languages: Spanish
Hello: Hola Goodbye: Adios
Thank-you: Gracias
Yes: Sí No: No
Beer: Cerveza Bathroom: Baño 
Drinking water: Potable. Safe to drink from the tap, but higher mineral content so can be hard on some stomachs. 
Tipping: 10% is often added to the bill, double check (propina)
Plugs: US Plugs